Get immediate access to hurricane and typhoon tracking data through our automated enrollment process.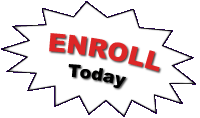 Advanced Hurricane Tracking For Mapping Professionals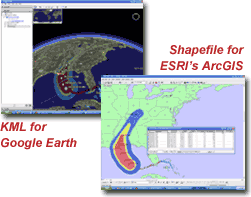 Are you a GIS professional who needs hurricane, tropical storm, and typhoon data to incorporate into your own mapping programs and datasets?
HurricaneMapping.com offers the most comprehensive and direct solutions-- Live data feeds and historical storm archives in the versatile Shapefile and KML formats for display in ESRI's ArcGIS and Google Earth.
Learn more about HurricaneMapping's services and how you can enroll with our affordable subscription options>>>
Real-time tracking of storms worldwide using official forecast data from the NHC, CPHC, and JTWC.
Advanced map layers such as wind probabilities and forecast error swaths to help you analyze the threat.
Illustration made quick and easy with presentation-ready symbology and labeling built into the map datasets.
Get details of file formats and map layer specifications >>>